My interview to be a website copywriter for Andertons was in July 2009. I remember sweltering in my shirt in the summer heat, and only having my nerves elevated by the presence of my boss' dog, Lola!
I had a plan of attack. Having done my research, I recognised that musicians buying music stuff would want to hear the products before buying online, not just see pictures.
Embedded video was becoming more viable on the web with more people getting broadband connections and YouTube rapidly gaining a head of steam, providing content-makers a much easier and lower-cost way to host videos.
So, throughout my interview, I stated that I'd clatter around the web, finding videos for all the products as I wrote about them. No one else in M.I. in the UK seemed to be doing much of this either, so we'd have our edge, through technology.
Now, I don't want to say that I seeded the idea of Andertons being a video behemoth… Maybe it was just that the dog liked me… But one way or another I got the job.
Around six months later the business owner, Lee (a.k.a. 'The Captain'), a handful of Andertons staff and myself had put together half a dozen videos in the shop.
Lee had me sourcing lighting, bedsheets and clothes pegs for a makeshift video studio which was cobbled together around an unwieldy table and several dozen boxes in a small, attic office on the top floor of the Andertons store.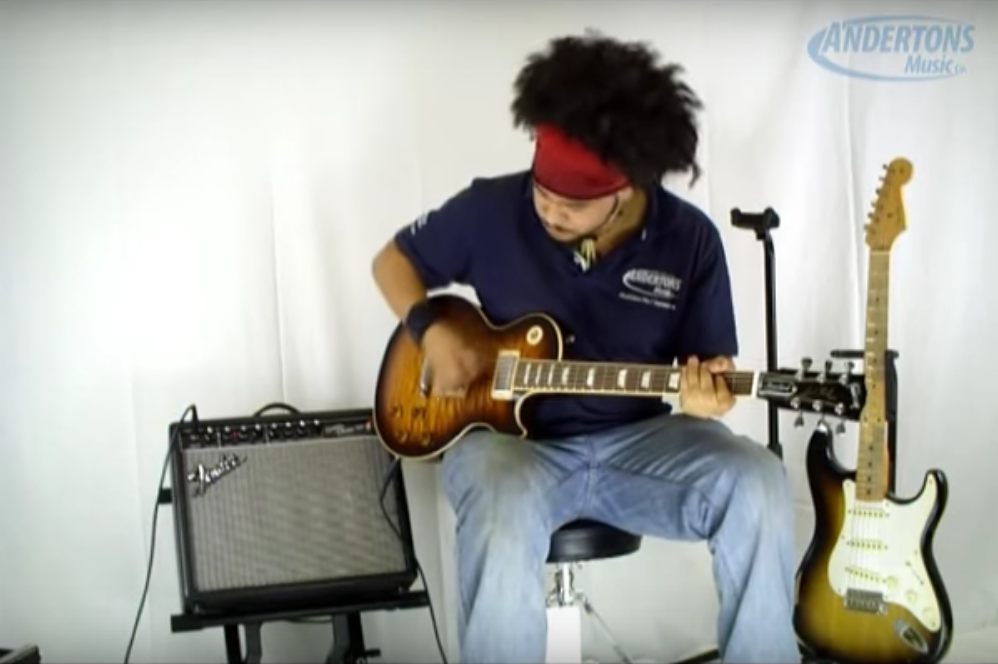 I was still feeling like the broke student I had recently been, and I happily sourced some very dodgy lights from an eBay supplier and a £5 Argos iron to try and keep the creases out of our not-perfectly-blanched background. Between the buzzy lights and the crappy iron, lives may literally have been risked building the channel.
After not long, Lee wanted to go up a gear from guerilla video production and kicking microphones around the car park…
He interrogated me about Rob Chapman. Had I heard of him? He seemed to have a pretty popular channel? What did I think about getting in touch and asking him to come and do videos for Andertons?
I was clueless as to who Rob was, and I think I pretty much mumbled that it didn't seem like the worst idea. Luckily Lee was a lot more shrewd; he got Rob in and put him on a retainer.
From 2009 to 2011 ish I was behind the Handicams and recording and editing the audio. We worked two days a month out of a disused office at Andertons' warehouse.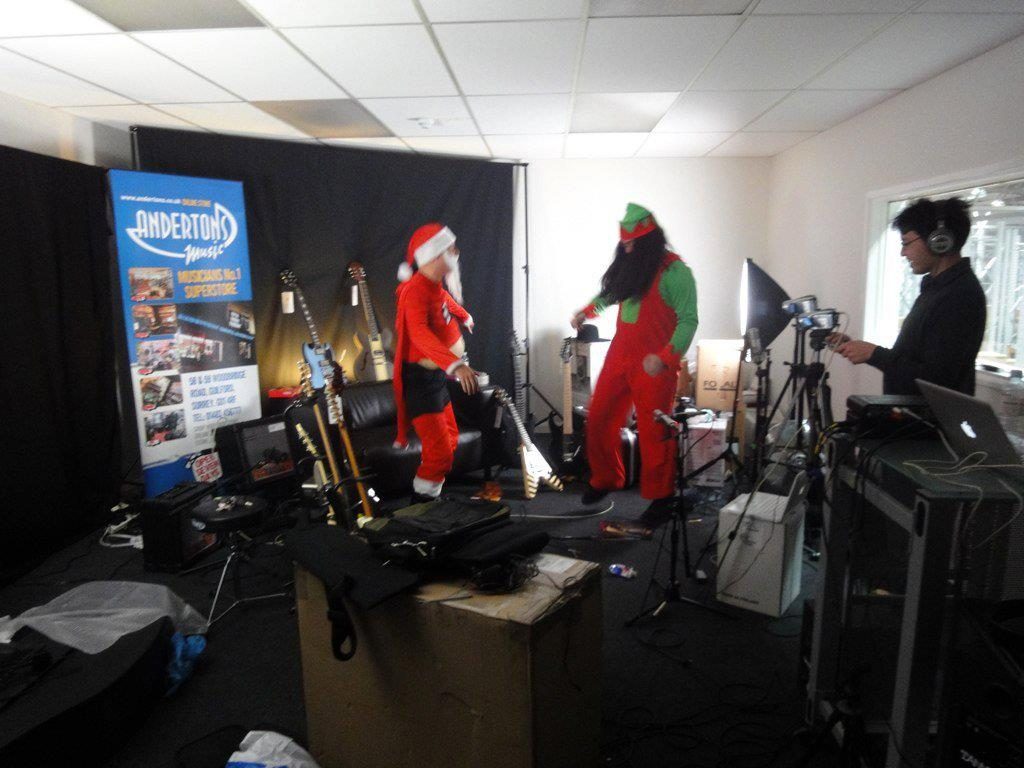 Rob continually drove Lee to put more money into the set, and into stuff like novelty Santa costumes and PAT tests, whilst others in Andertons blagged microphones and audio interfaces from our suppliers to improve the audio quality.
I might have even made it into one or two of the videos… If you look carefully.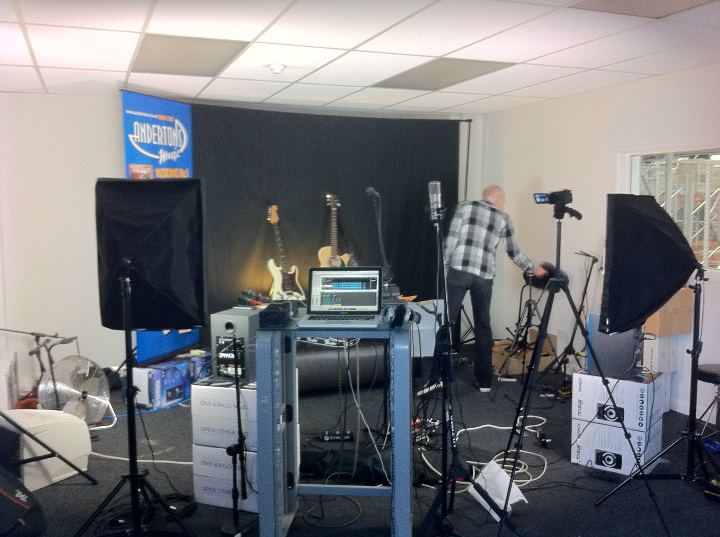 As the operation grew, more and more traffic was finding its way to the e-commerce site via YouTube. We saw clear evidence of a link between videos and sales, and we were also seeing an international audience materialising and engaging with Andertons as a brand.
Lee asked me to step aside from the video production and focus on supporting the e-commerce operation, whilst he continued to generate increasingly entertaining content by focussing on making Andertons TV like Top Gear for Guitarists, rather than producing straightforward reviews & demos.
Under Rob's guidance, The Captain & Chappers' relationship flourished, with Rob bringing out the real Lee in videos and the duo becoming recognised personalities by an increasing number of guitarists.
In 2015, Andertons hired Peter Honoré as our video content manager and started retaining additional presenters, widening the breadth of the content and targeting a new audience who wanted a more refined style of video.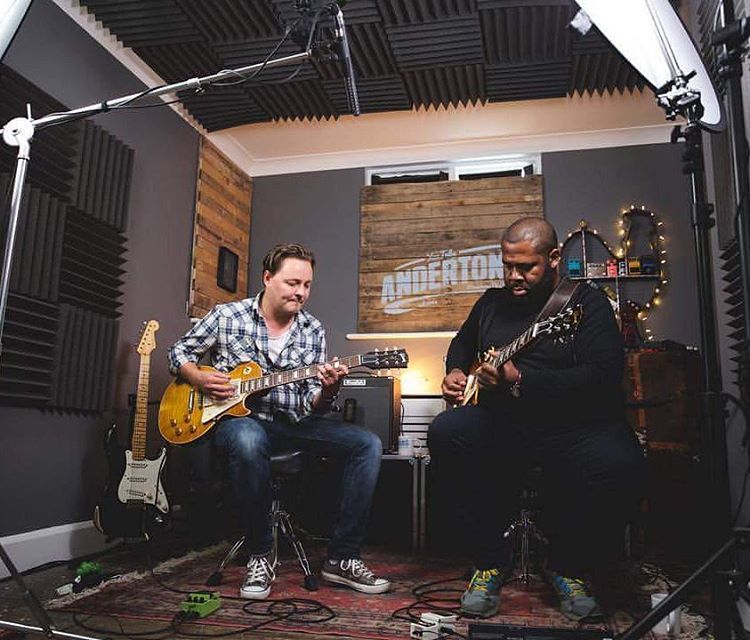 Now, in 2020, the Andertons TV channel reaches 650,000 subscribers with videos getting tens of thousands of views within a few hours.
Lee has interviewed famous guitarists including Guthrie Govan, Nita Strauss, Misha Mansoor, Bernie Marsden, James Bay and Jack Garratt… to name just a few.
And Rob continues to take his own channel to new heights, giving Andertons exposure to a combined subscriber base which is approaching 1 million guitarists.
Thinking back to making videos in the attic office in 2009, it's astonishing to think that Andertons became such a tour de force in online video.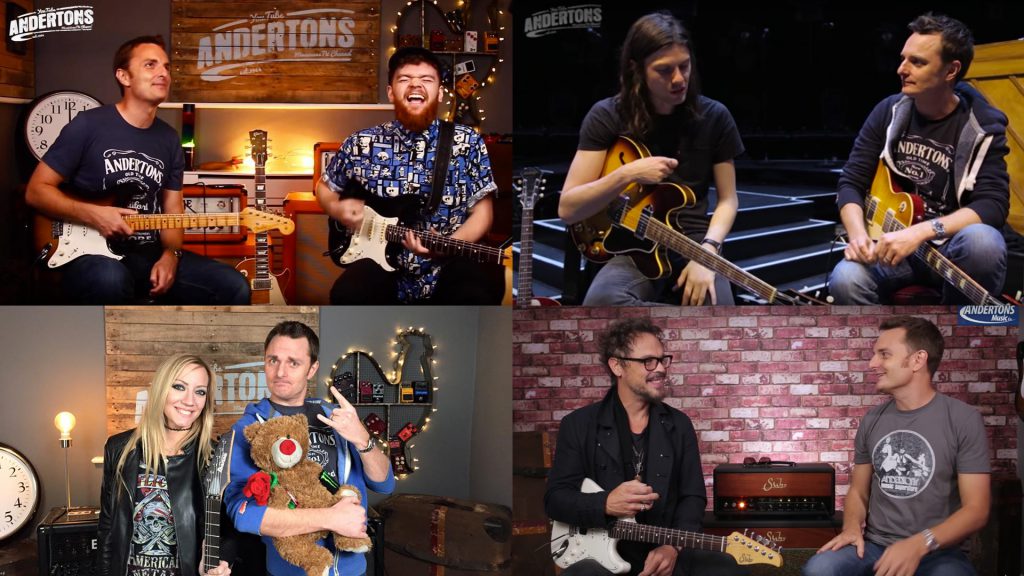 While I can't claim to be the genius that brought in Rob Chapman and cultivated the relationships leading to the phenomenal raft of personalities that have featured on the channel, I am really grateful that I got to be part of Andertons' video journey from its inception.
Subsequently, the digital team under my leadership are continuing to join the dots from the YouTube audience into the Andertons e-commerce experience.
Next year, we hope to be launching a new site to take Andertons TV to the next level including offering our users better curation of the 8-10 videos we produce per week, plus an even tighter feeling of community involvement amongst our fans.
We hope that this beta will prove that our audience will buy into the Andertons brand and find themselves vested in a community, as well as a robust online shopping experience.