Frank Ocean – Nostalgia, Ultra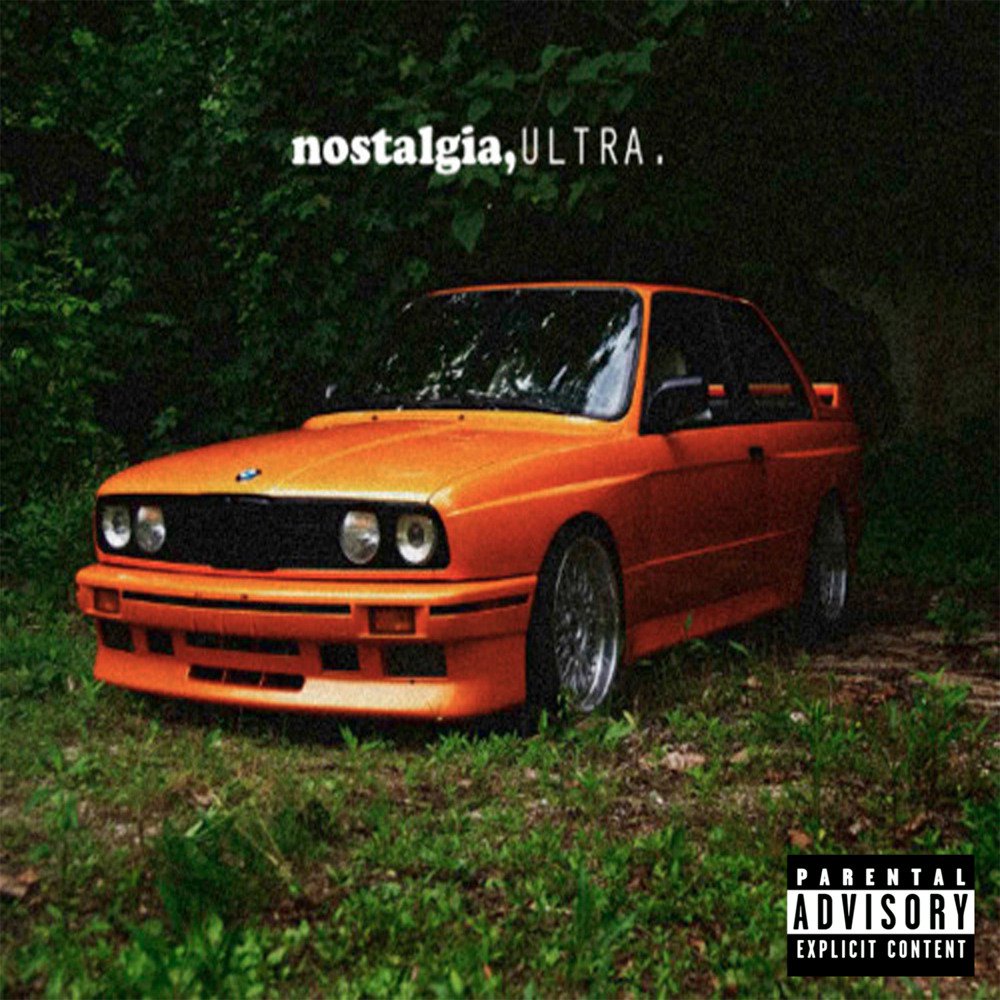 Imma 'bout as black as Cliff Richard, and as retro as space boots, so when it comes to R 'n' B, and mixtape culture, I don't really know where to start. I'm not sure I even know what a mixtape is in an artistic context; then again I might just have sussed it thanks to nostalgia, ULTRA… I think I'll term it "heavily-excused plagiarism". I kid, I kid.
Anyway. Any album, or mixtape rather, that contains tracks named synonymously with two of my favourite ever video games (and one I am told is rather good) is worth our time here today!
Nostalgia is an appropriate moniker. The opener – a cover of Coldplay's Strawberry Swing – is my favourite track. I much prefer Ocean's wistful lyrics to the original and he makes great use of the sample to create the right atmosphere, and the right starting-point for a 'nostalgic' album.
There's a lot of intelligence thereafter. The tracks are gritty and thoughtful, and a lot of thought has clearly been put into the collage of sounds. Hence I don't really feel like the substantial samples take any of the individuality away from a record that will be the signatory cult classic for Ocean, whether or not he continues to make successful music.
I liked Ocean's comments that there was no pretence, and that he didn't feel forced to author a biographical album: "People think that with a recording artist that shit has to be like a fucking play by play of their whole life, but it's not. It's imagery, and a little bit of satire." I like to hear poetry, which is more often fantasy and surreality than it is truth, so I kind of identified with that sentiment. Perhaps more so than with the music itself.
The alleged furore over American Wedding – which uses The Eagles' Hotel California as its backing track – might have been spun to draw media attention to Ocean. I actually think it is the perfect choice of track to saunter behind Ocean's slumped realisation of the devaluation of modern union.
If Henley & Co.'s grievances are real – I think that's sad – because American Wedding is astute, and genuinely, in my eyes, an homage. To not understand that is to be ignorant. Not just of the rest of Ocean's work on this album, but of sample culture in general.
I suppose I'm at the end of this ramble, and in truth, I still haven't really drawn much of a conclusion or opinion that I can explain and encapsulate in a sentence. I'm enjoying this, but I don't know whether it's the context, or the music, or the edgy subject matter, or Hotel California. You know what? For once, it might even be Coldplay.
Recommended by Pete